2020 YNAW STAFF REGISTRATION
It is the 10th Anniversary of our lodge's largest event staff- Yustaga Native American Weekend (YNAW)
And we need everybody to help staff it. If you are not a member of the OA, you can still help on staff. Please register as a guest on the link below
Staff fee is $20 (includes a patch and your meals)
The deadline for t-shirts was January 17th, thus you will not be guaranteed a t-shirt if you register after January 17th
http://www.yustaga385.com/event/2020-ynaw-staff/2598687
2020 Ordeal Weekend
March 6th-8th
Come for weekend of service and welcome the new members to our lodge. Also, if you not done your brotherhood yet, you can do it this weekend.
Register at http://www.gulfcoastcouncil.org/event/2615255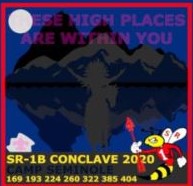 2020 Section Conclave
April 24-26
Come and enjoy of fellowship, games, training, and fun with the other lodges of SR-1B at Camp Seminole near Starkville, MS
Register at http://www.gulfcoastcouncil.org/event/2615230
Deadline to register is February 16th
2020 Spring Fellowship
May 1st-3rd
A weekend of fellowship, games, patch trading, good food, and fun at STSR
http://www.yustaga385.com/event/2019-spring-fellowship/2458248
NOAC 2020
The National Order of the Arrow Conference (NOAC) will be held August 3-8, 2020 at Michigan State Unviversity.
We expect the cost will be between $1,000- $1,200. To help lodge members we have started taking reservations and payments now.
They are not limiting the number of people we can take this year, but we must have more youth than adults. Refunds will be available if we can't honor all the reservations.
If you are moving to the Gulf Coast Council, and were a member of the OA in another lodge, you are more than welcome to join the Yustaga Lodge.