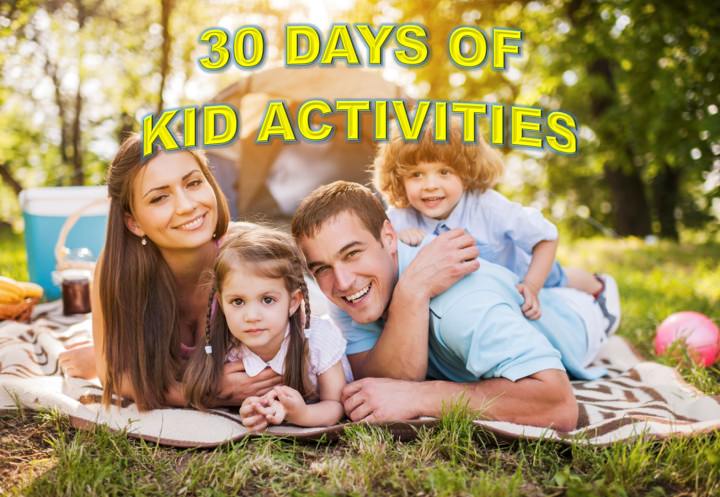 30 Days of Activities
While kids and families are spending more time at home than ever before these next few weeks, we have created a one-stop shop for ALL families alike to find quality age and grade specific character building activities at home. Kids can enjoy these activities anywhere – even in the comfort of your own home! Even with schools closed, there are still opportunities to participate in interacting fun.
30-Day Challenge
The 30-Day Challenge is a great way to interact with different adventures and achieve the fulfillment of trying something new! Use these calendars as a daily checklist and roadmap to keeping your kids busy and having fun while staying at home. (To print calendars scroll to bottom of page)
Check out these links to find more adventures and activities to do along with the calendars!
OTHER ACTIVITIES AND RESOURCES FOR YOUNG BOYS & GIRLS AGES GRADES K-5
Here you will find a resource hub for parents and leaders to help support events at home, with stay-at-home educational activities.
Handwashing Songs (scroll to bottom of page to print)
Adventure Bingo (scroll to bottom of page to print)
Service Projects You Can Work on From Home
25 Fun Things to do When You are Stuck Inside
Khan Academy
Especially good for math and computing for all ages but other subjects at Secondary level. Note this uses the U.S. grade system, but it's mostly common material.
Futurelearn
Free to access 100s of courses, only pay to upgrade if you need a certificate in your name (accounts require users to be at least 14, but younger learners can use with a parent).
Openlearn
Free taster courses aimed at those considering Open University, but everyone can access it. Developed primarily for adults, but some courses, e.g., nature and environment, could well be of interest to young people.
Blockly
Learn computer programming skills – fun and free.
Scratch
Creative computer programming
Ted Ed
All sorts of engaging educational videos
National Geographic Kids
Activities and quizzes for younger kids
Duolingo
Learn languages for free
Mystery Science
Free science lessons
The Kids Should See This
Wide range of cool educational videos
Crash Course
YouTube videos on many subjects
Crash Course Kids
As above for a younger audience
Crest Awards
Science awards you can complete from home
Tinkercad
All kinds of making
Prodigy Math
Good for elementary school ages
Big History Project
Aimed at Secondary age, multi-disciplinary activities
Geography Games
Geography gaming!
STEM Simulators
Learn Computer Science
The Artful Parent
Good, free art activities linked to from this Facebook page
Red Ted Art
Easy arts and crafts for little ones
The Imagination Tree
Creative art and craft activities for the very youngest
Toy Theater
Educational online games
Amazing Educational Resources
List of Education companies offering free subscriptions due to COVID
WeAreTeachers.com
Online education resources
If you and your kids have enjoyed any of these activites and programs, and would like to continue similar activities, Click Here!
Cub Scouts is an active program for children in kindergarten through fifth grade that encourages learning, friendship, and most of all fun!
To find a Cub Scout Pack near you, please click here.
Check out What Other Scouts Around the World are Doing @ Home
Free Digital Boys' Life Magazine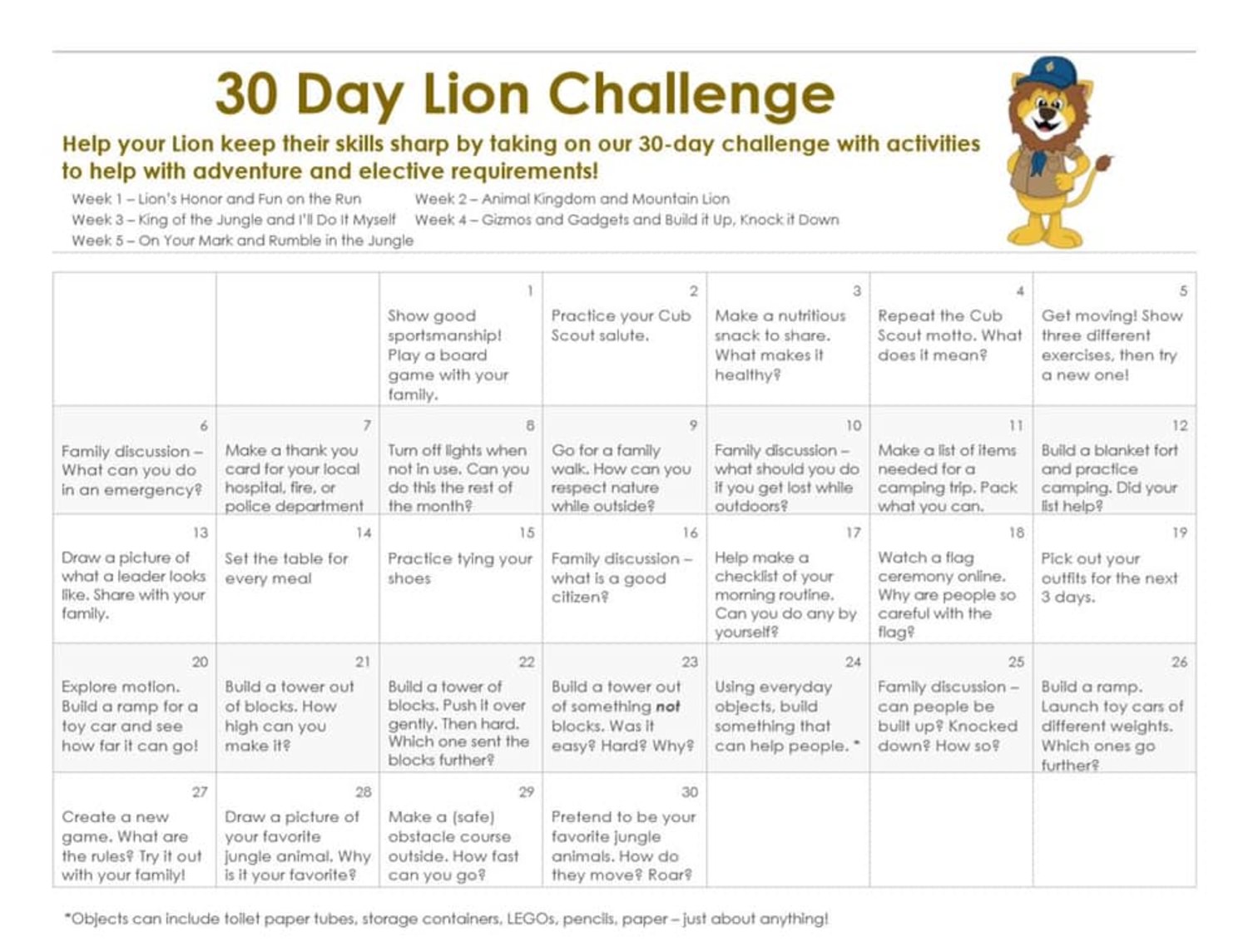 File Name
Description
4th & 5th Graders- 30 Days of Activities
Download
Adventure Bingo
Download
First Graders- 30 Day of Activities
Download
Handwashing Songs
Download
Kindergarten- 30 Days of Activities
Download
Second Graders- 30 Day of Activities
Download
Third Graders- 30 Day of Activities
Download
;